Akan Stripe: Eclipse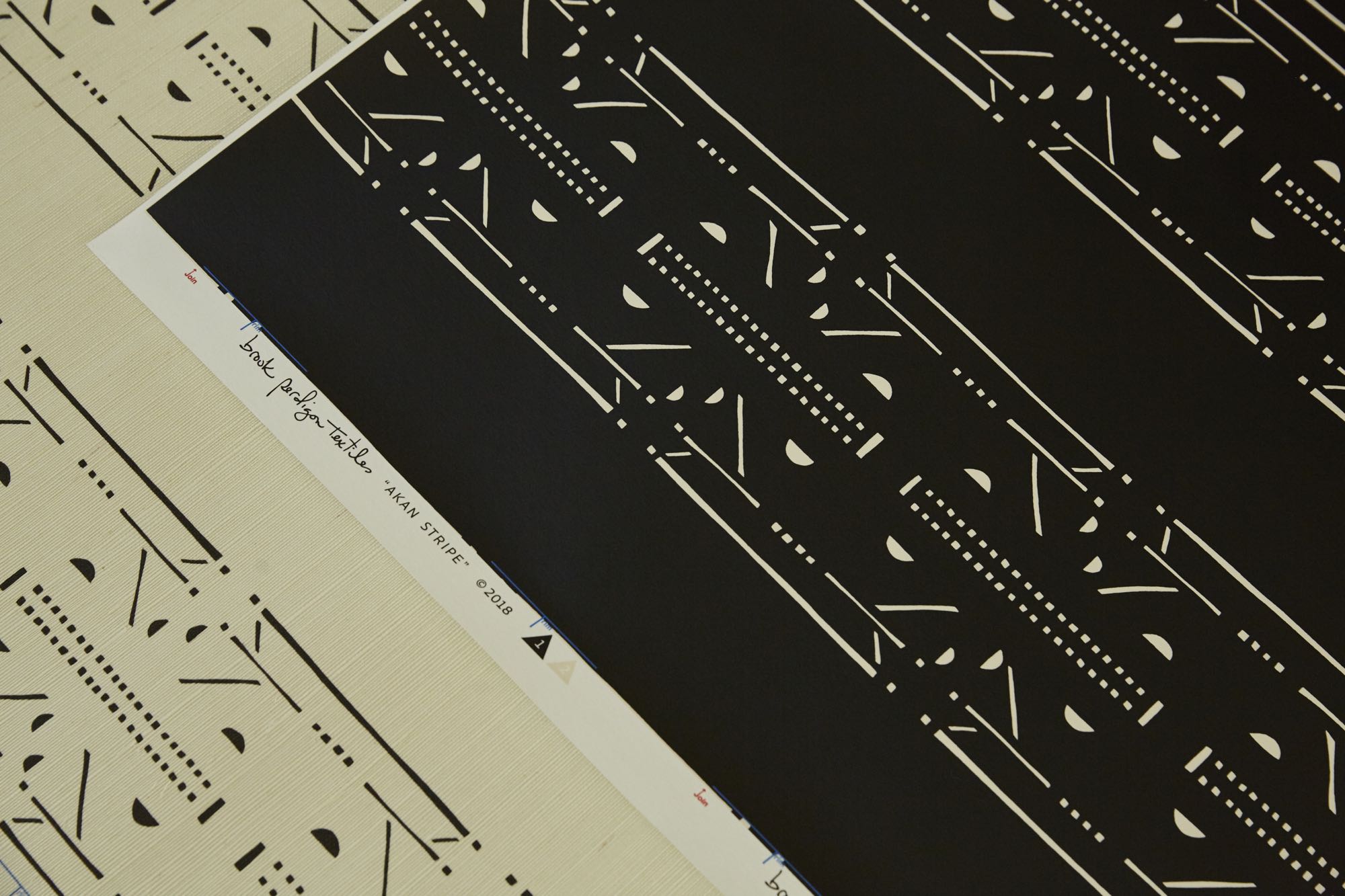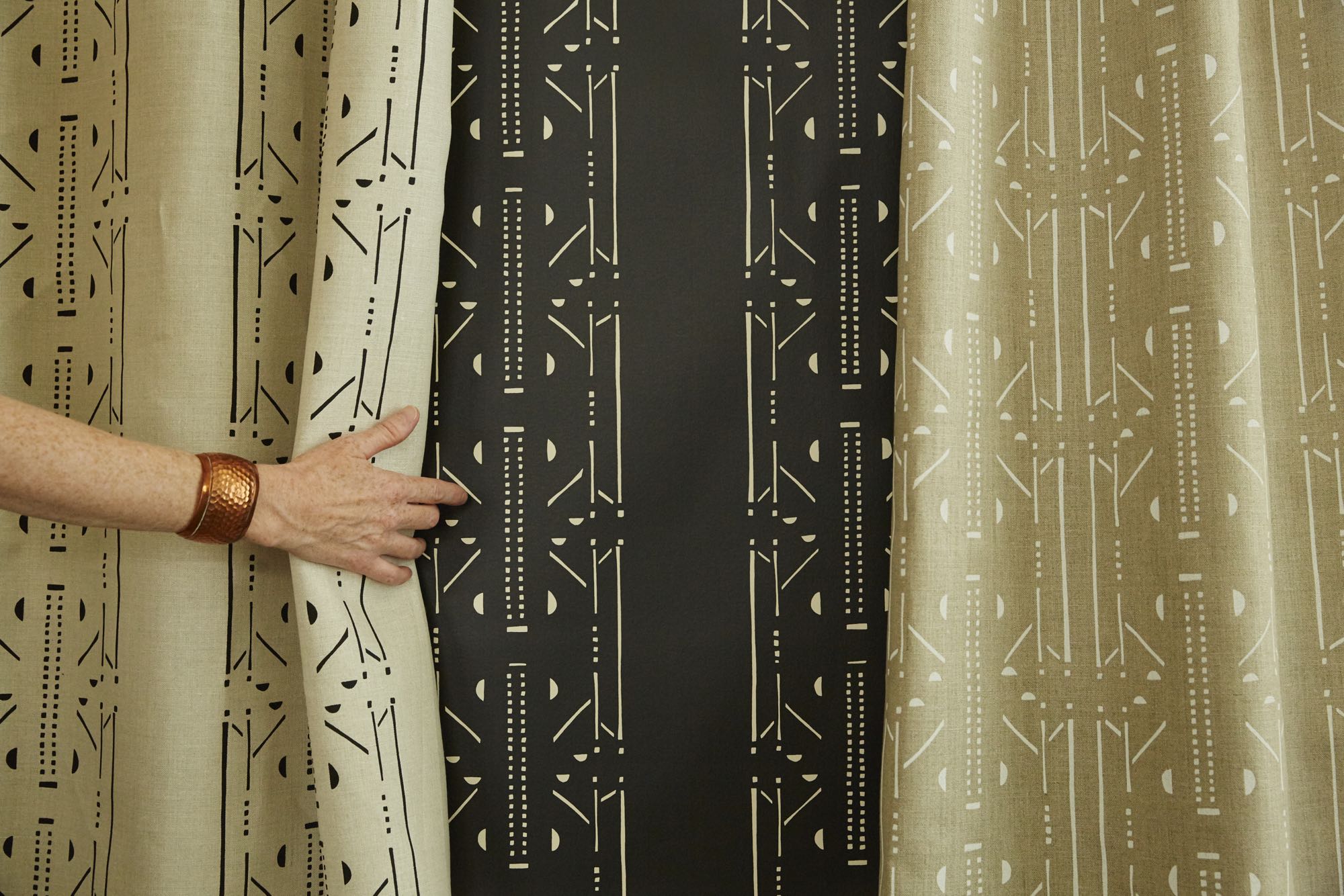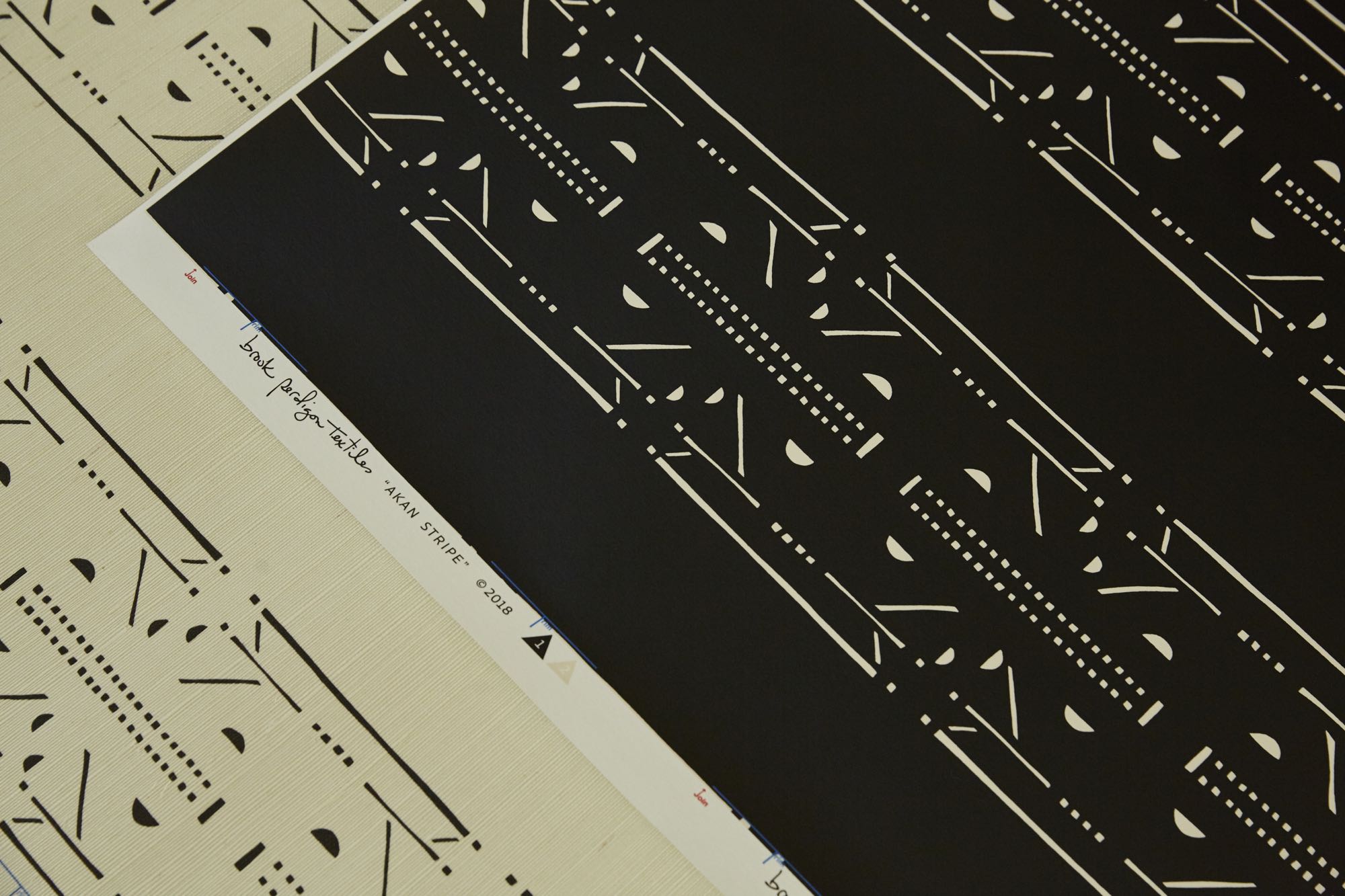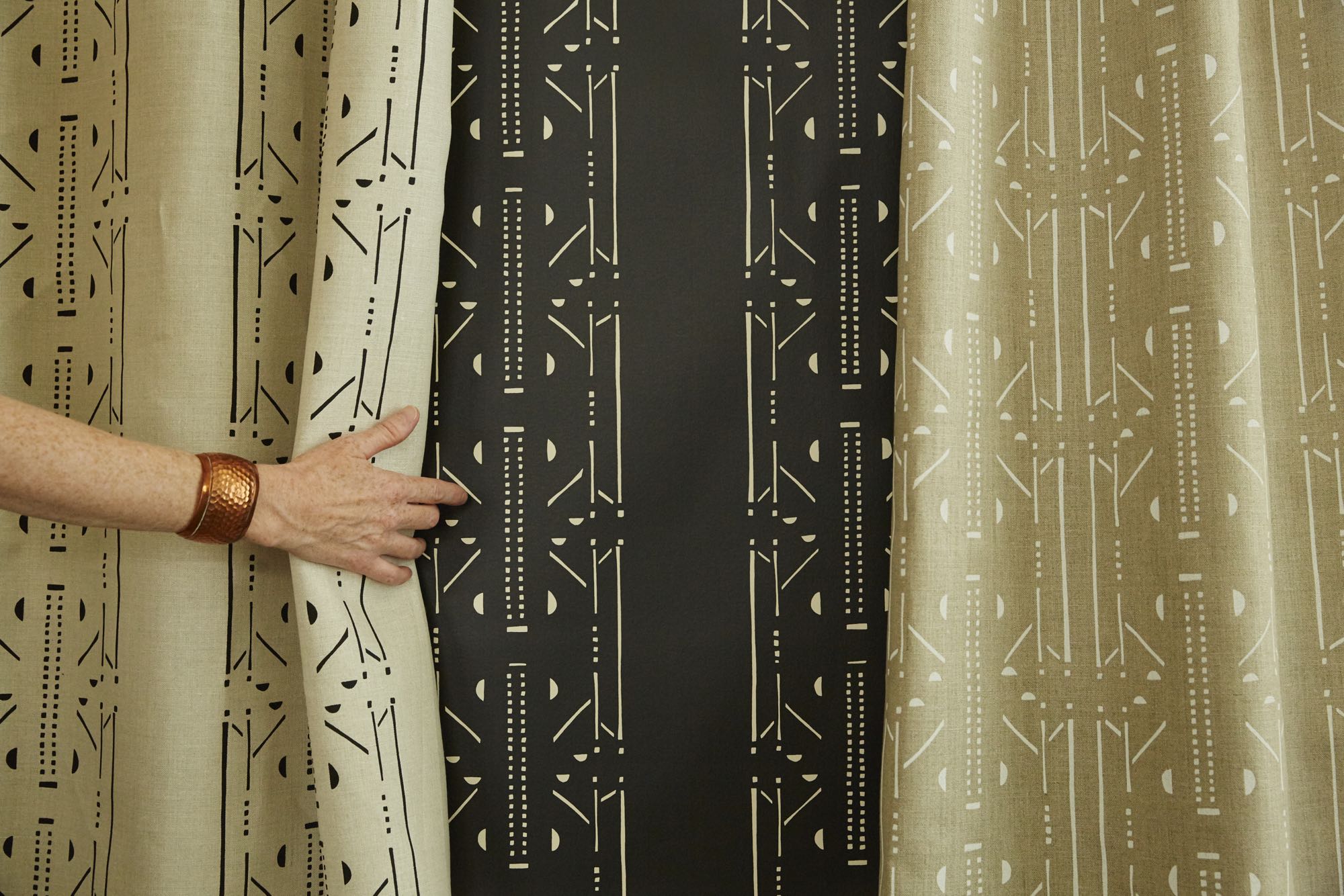 Akan Stripe: Eclipse
AKAN STRIPE is a variation of Brook's beloved AKAN design: showcasing a wide and narrow stripe. Originating from one of Brook's paintings, the shapes of AKAN STRIPE are hand drawn to suggest symmetry and geometry but are in actuality completely unique. Printed in a rich Black on Cream Vellum, the design evokes 1920s glamour with a luminous glow.
GROUND: NON-WOVEN Vellum
PAPER WIDTH: 27.25"W (.25"W overlap)
REPEAT SIZE: 14.33"H x 27"W
$85/yd

Sold in 5 yard increments with a 5 yard minimum

BPT wallpapers are print to order. Please allow 4-6 weeks for delivery. Papers are untrimmed and shipped with install instructions.
To place an order please contact info@brookperdigontextiles.com